Your complete Wedding MC DJ service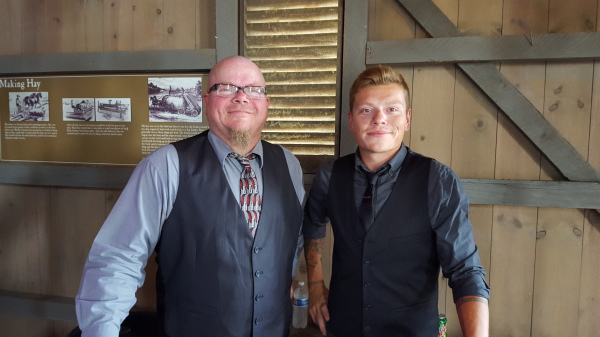 Hi, we are George and Brett Lay.
  We have been in the music and entertainment industry for a combined 40+ years. We emcee in tandem to ensure a spectacular evening for all. When you book your entertainment with us, WE are who you get. From grand introductions to special dances and wedding games, we host your e
vent in a fun, playful and professional manner.  
All the while maintaining the atmosphere of your choice through music and lighting.
   We have been MC/ DJing weddings since 2014 and have developed a passion for it. We have found joy in our family by helping others begin theirs
!